Introducing the Body Lantern Torch Headlight.
Give yourself 360˚ Visibility to see and be seen! The Torch is battery operated with 4 hour life and easy USB charging. Easy to maintain with a removable and washable wicking felt liner.
Handcrafted in the U.S.A to provide the durability and reliability you need.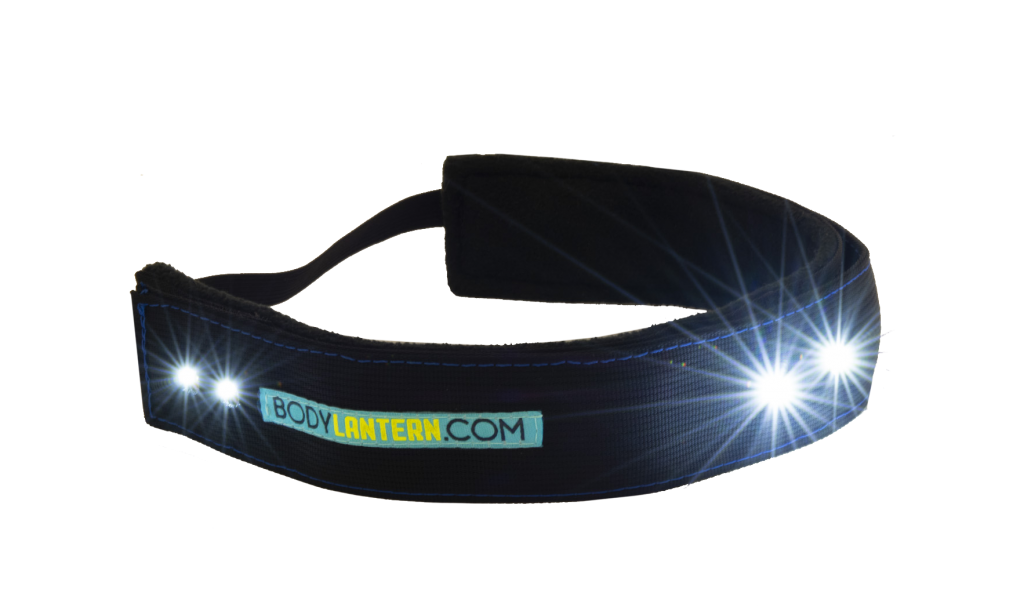 I am really impressed by this product. It's very light and doesn't move around on my head AT ALL! Also, the lights are nice and bright and I love that it's rechargeable! I would recommend this to ANYONE who runs in the early morning hours or after dusk.

I found this headlamp to be in the sweet-spot between size and output.

"I really like it...very comfortable and most importantly it will keep people SAFER. .... I think you have a winner with Body Lantern!" That's the feedback from Olympic runner, Todd Williams, about the Torch this morning!

An experienced runner, Todd qualified for two Olympic Games 1992-1996 in the 10k and won twenty-one US titles on the road, track and cross country course. Todd is the founder of RunSafer, whose purpose is to educate all individuals, from kids to adults, on the importance of self-defense and safety awareness.